"Ovadias Tours"- A world of services
DMC Tour Operator Wholesale Incoming
The Continuous Quest for Ultimate Luxury & Consequence
Ovadias Tours - a family business since 1959 located in Athens, Greece offers you quality & personalized services, rely on experience, conscientious service and dedicated professionalism. Nothing is more important to us than client's service. In every aspect of our dealings with our clientele, we aim to go beyond their expectation. This commitment to quality, backed with years of perseverance and hard work, enables us to maintain and always appraise the standards set by us.
What's more, today's clients are exceedingly demanding, and nothing less than the best will do for them. We at "Ovadias Tours" respond with impeccable luxury service and attention to detail.

We organise a wide variety of services for individuals as well as groups:
Incentives
Special Interest Groups
Meetings & Seminars
Congresses
Pharmaceutical Conventions
Religious/Historical Groups
Group custom made tours & cruise programs
Deluxe VIP programs
VIP private red carpet services
Luxury car rental
Limousine drivers
Personal Executive Secretary escorts
Security Escorts

Bodyguard service
Yacht hiring
Helicopter and Lear jet rental
City guide service
Exclusive assistance
Unforgettable Tours
Reservations at luxurious Hotels
Leisure packages
Cultural packages
Honeymoon & Wedding Packages
Innovated Packages
Gastronomy, Gourmet, Wine Tours & Packages
Services
Today, Company Directors and Executives travel frequently and with ever increasing regularity. Our number one rule is that we never wait for demands overtake us.
Our experienced and specialist staffs in combination with our computers enable us to be continuously ahead of ourselves.
We are always ready to deal with your smaller wish, guaranteeing you the best possible result at the most reasonable price, at any moment, even to the remotest destinations of Greece. We can book you a hotel room at the point other companies find it impossible, organize car hire anywhere in Greece, or provide you from theatre tickets to cruises. And all of this (and a lot more) with service designed to cover your every possible demand, from the simplest to V.I.P. treatment.
"Ovadias Tours is governed by one criterion only: to be at your service when and where you need it"
F.I.T.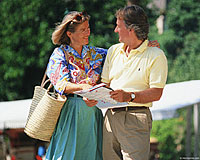 Ovadias Tours could not be absent from services for individuals.
Whether you're travelling for leisure or business, our specialized staff is ready to satisfy you, the client whether you are travelling individually or not.
We can plan a trip for you or propose one of the many available package deals, which are accompanied with a series of tried and tested services.
Our company adheres to the principle that quality must run through all the stages of a project.
Quality is supported and guaranteed by:
A strong management team
The preparation and strict adherence to detailed activity time schedules for the project
The functional allocation of human and technical resources
The commitment to provide solutions to its customers within 24 hours from relevant requests
The focusing on feedback received from its clients
Whatever the category of services, "Ovadias Tours" never deviates from its devotion to:
Rigorous selection of suppliers based on strict quality and reliability criteria
Provision for even the tiniest detail in any service provided to its customers
Personalization of services and establishment of loyal relationships with the customers
Amenities & Benefits you can receive through Ovadias Tours include:

Bemefits When booking with us: So much more than just a travel agent, we can get you access to accommodations, locations, and amenities simply not available elsewhere. We are following you up during your trip to ensure that everything will be OK and smooth during your trip.
Exclusive Hotel Experiences: Access to the world's top hotels and resorts. If available, we will upgrade you and offer early check-in and late checkout whenever there is a vacancy.
We will be at your disposal 24 hours a day for anything that might occur.
One-of-a-Kind Local Packages: Local experts in Greece will design exclusive packages just for you. These cultural experts get you access to sites, venues, and activities that often aren't available to the most of people.
Cruises: The industry's top luxury cruise program features elegant shore events and amenities to elevate your cruise experience.
The tourism we deal with is top of range. We firmly believe we are amongst the best as far as punctuality and the quality of service are concerned. Our prices are reasonable, carefully studied by us and bound to meet the full satisfaction of your clients.
Our aim is not only to attract clients but rather to have them come again willingly.

Please do not hesitate to contact us for any further information and/or request you might require.
I remain, with personal regards,
Nicholas Ovadias President & C.E.O.

Ovadias Tours
53 Ermou Street
Athens GR 105 63
Greece
TEL + 30 210 32 47 000
FAX + 30 210 32 47 077
WEB: www.ovadiastours.com
E-MAI : nicholas@ovadiastours.com
Permit number of office operation: MHTE 0206E60000485000